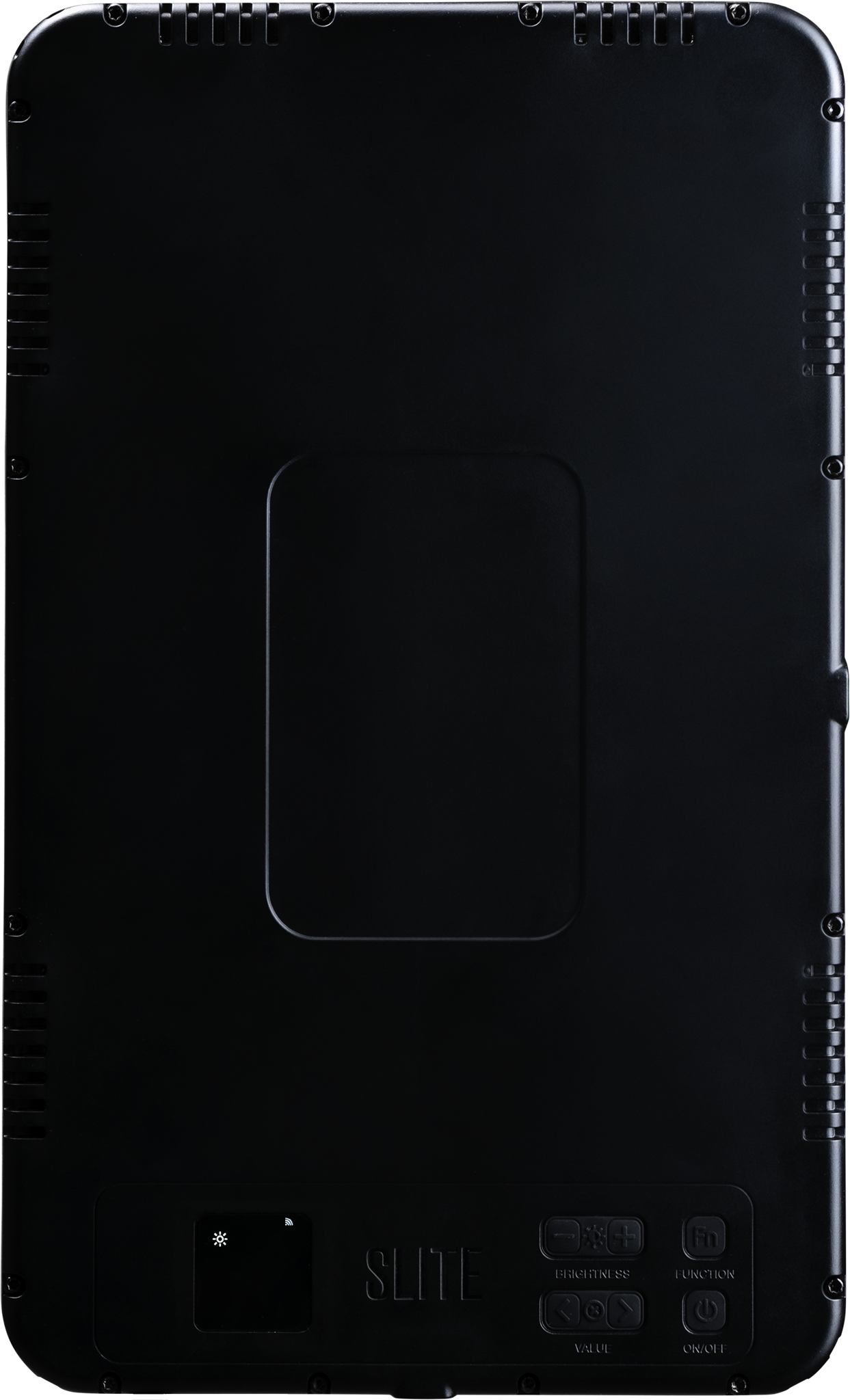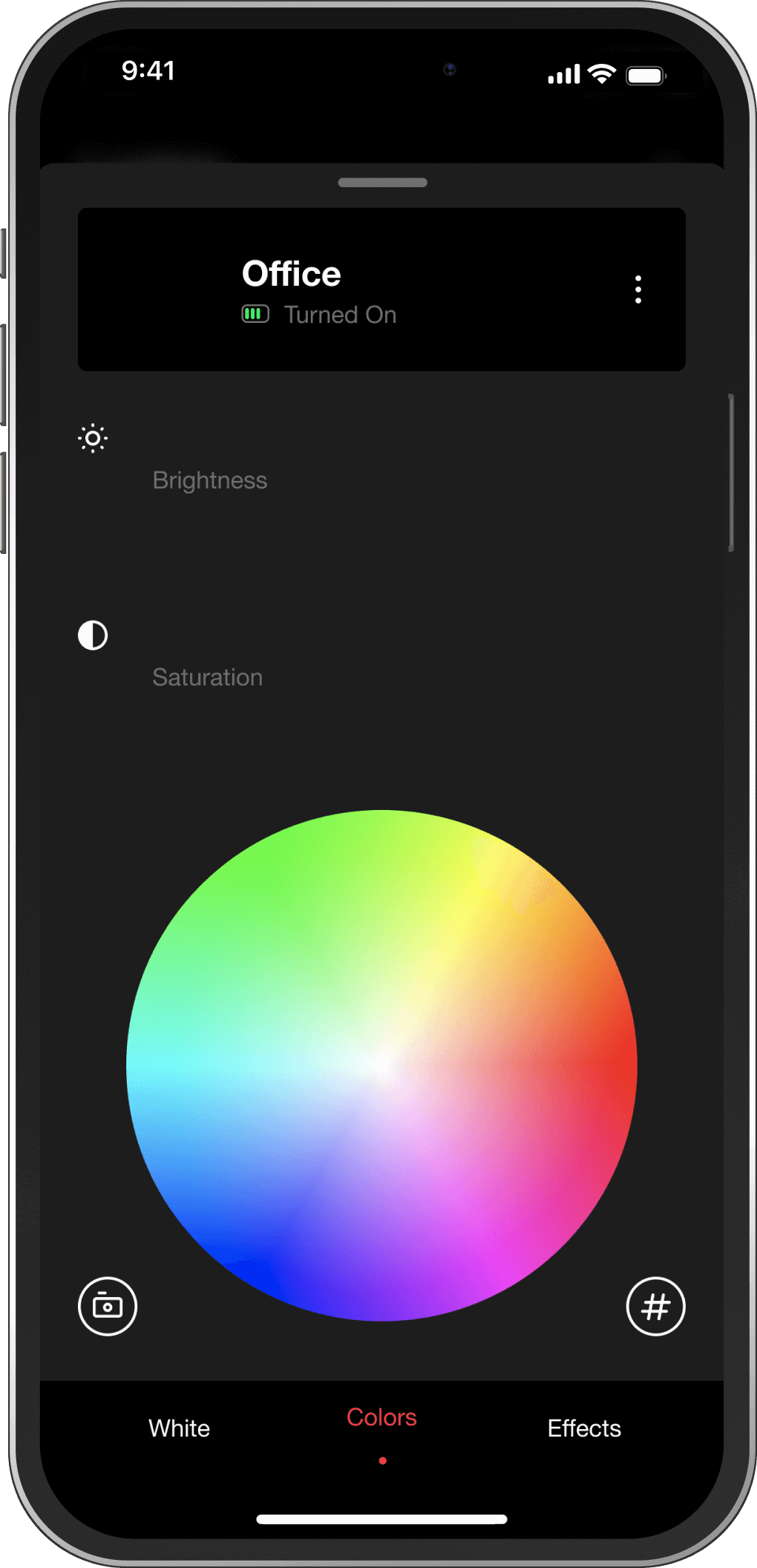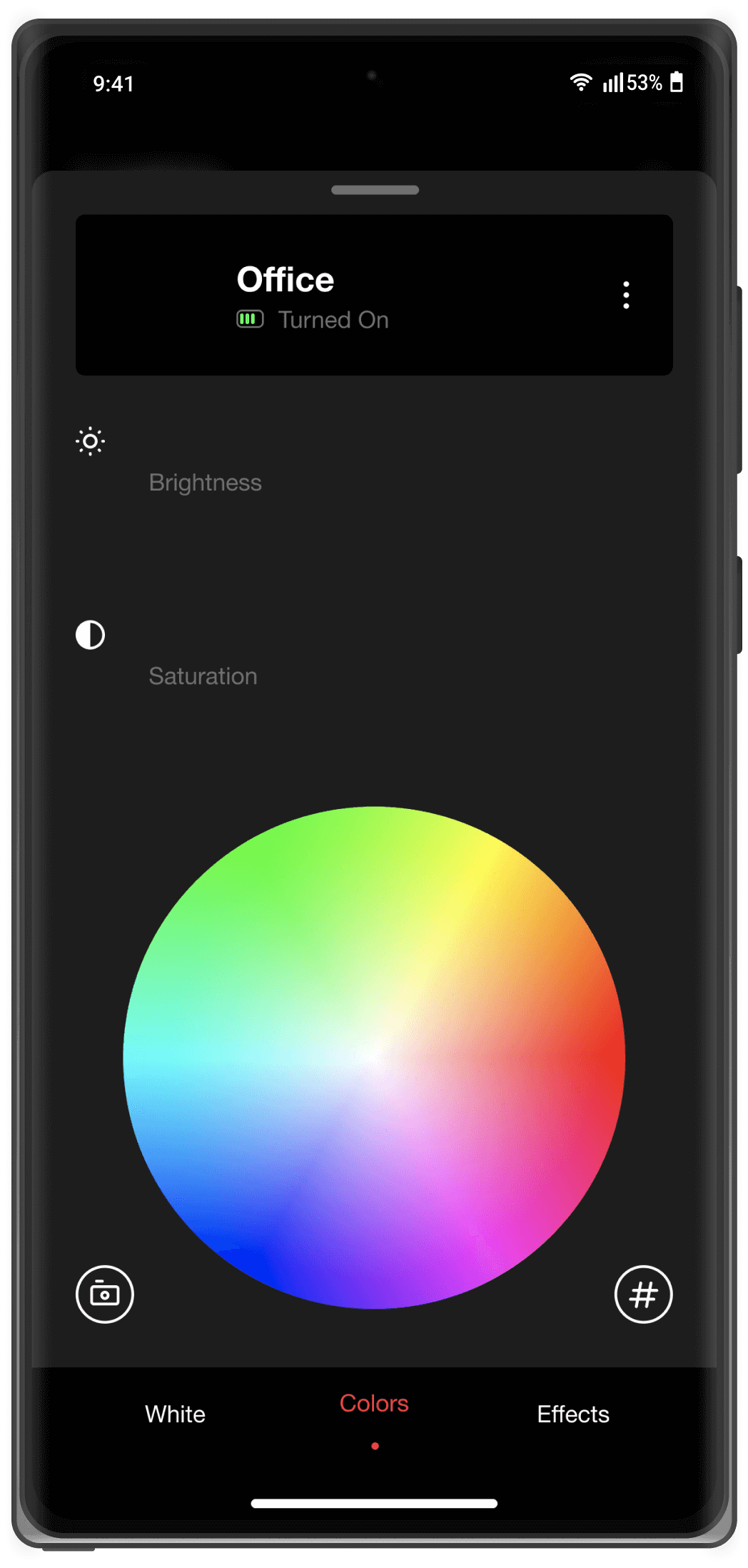 Interact with
color wheel
Our app
Our app was designed so you can control your Slite remotely using just one hand, allowing for less stressful, more productive shooting!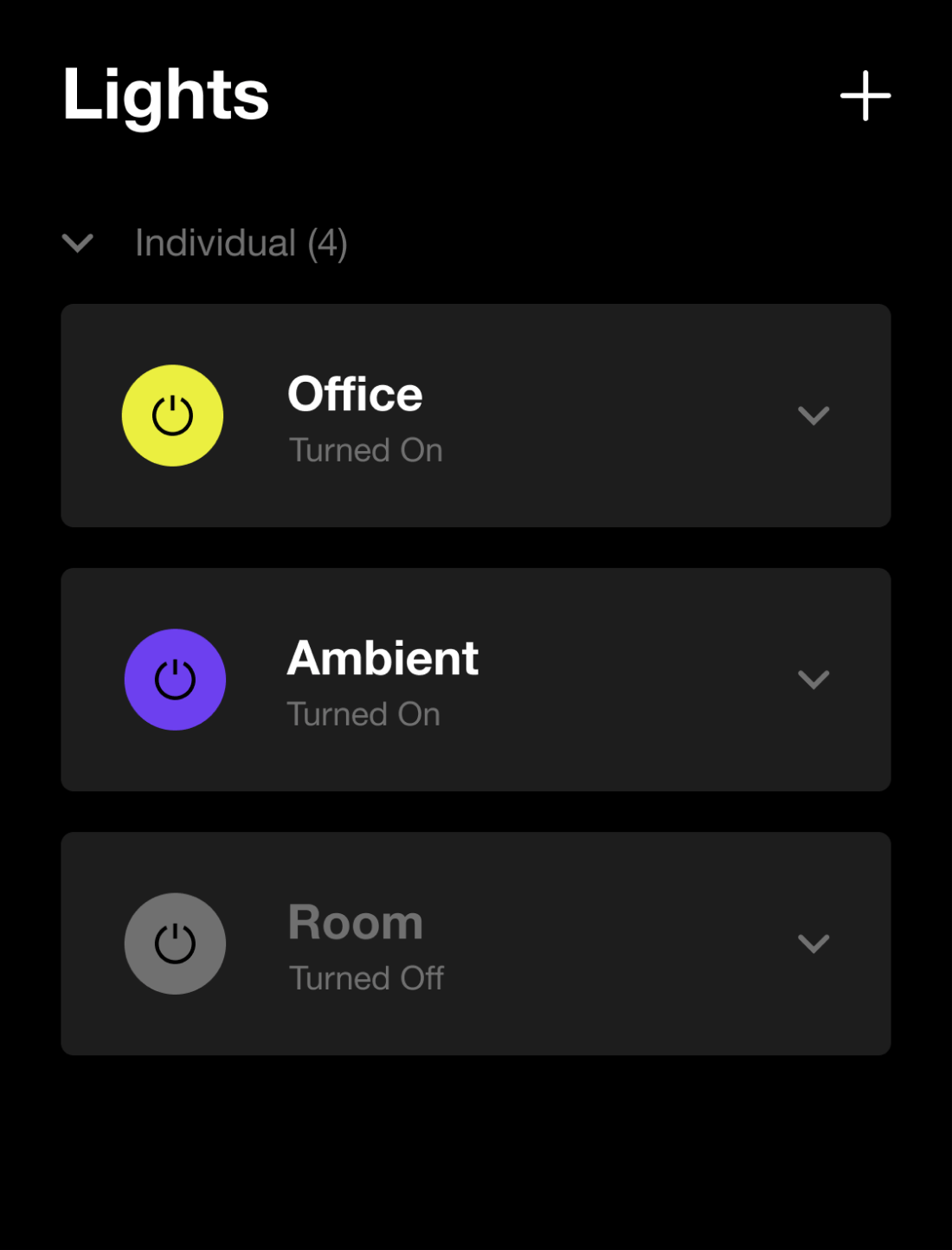 Add Slites to your phone
Easy to setup, add as many Slites you have so you can control them easily using your fingertips.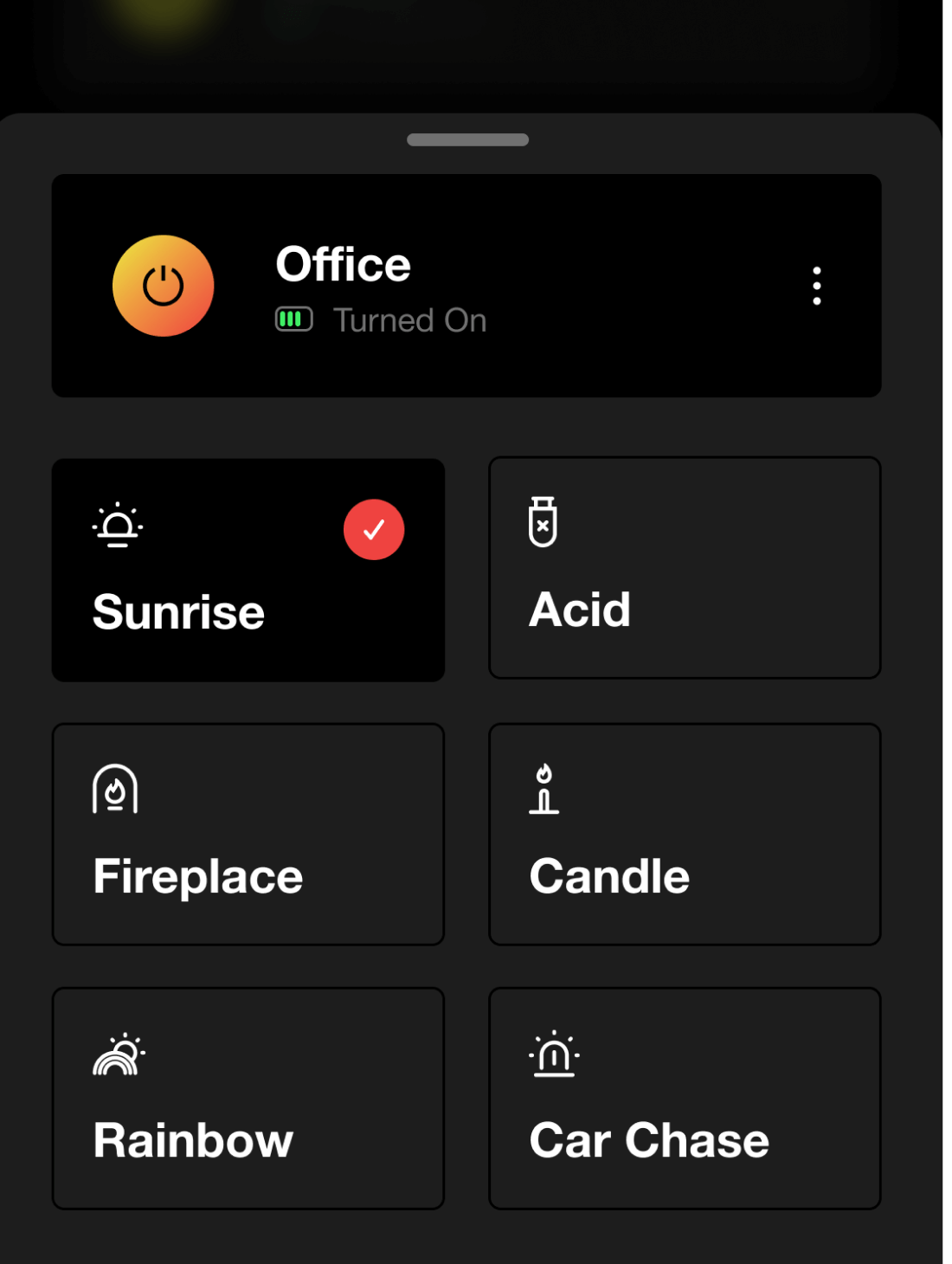 Play with Effects
Animate your videos or streaming with the coolest effects in town!.
Watch the video on setup and effects
In this video Alex show you how to add Slites to your phone app and show you some cool effects you can use.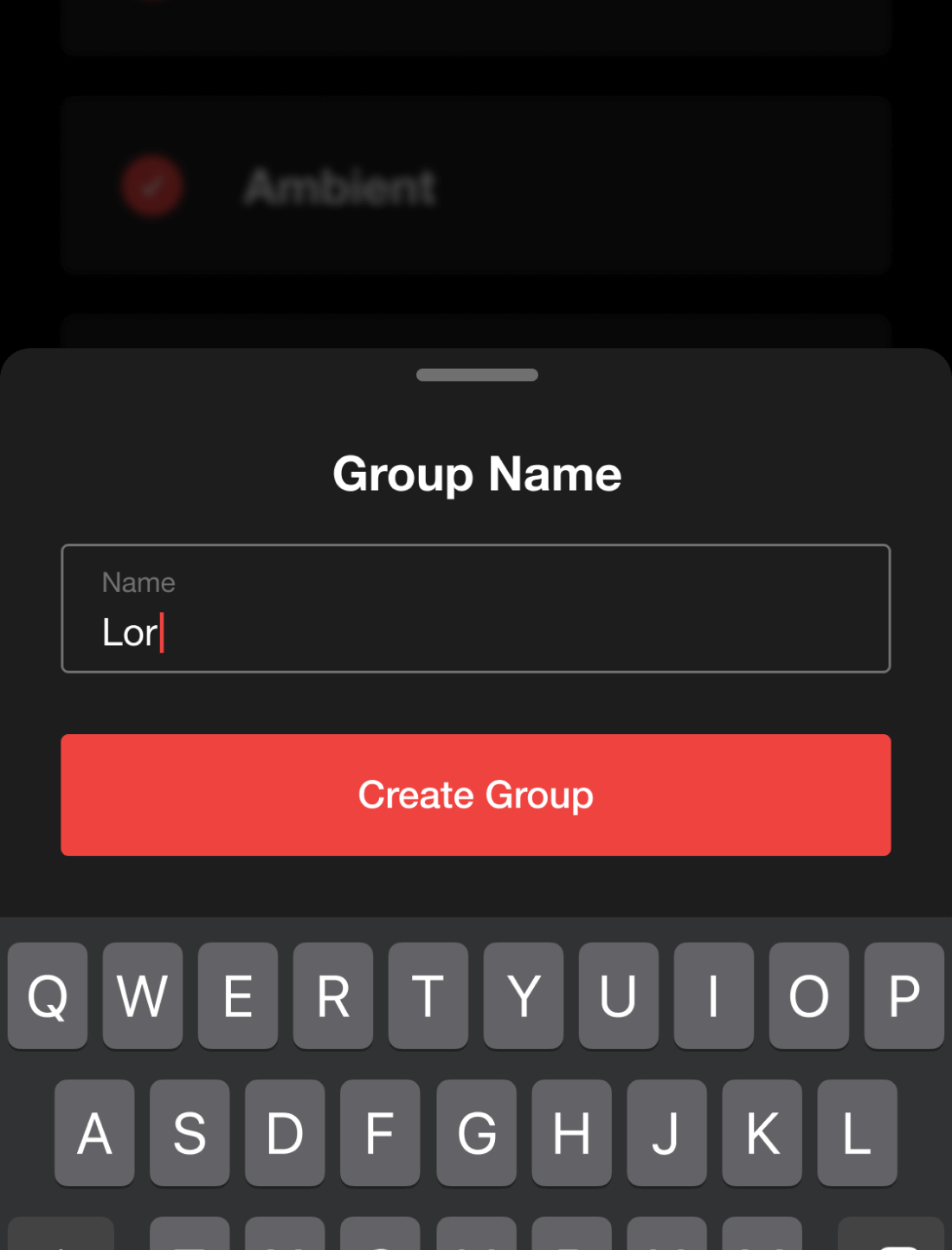 Group your Slites
Get as many Slites as you want to work together as one.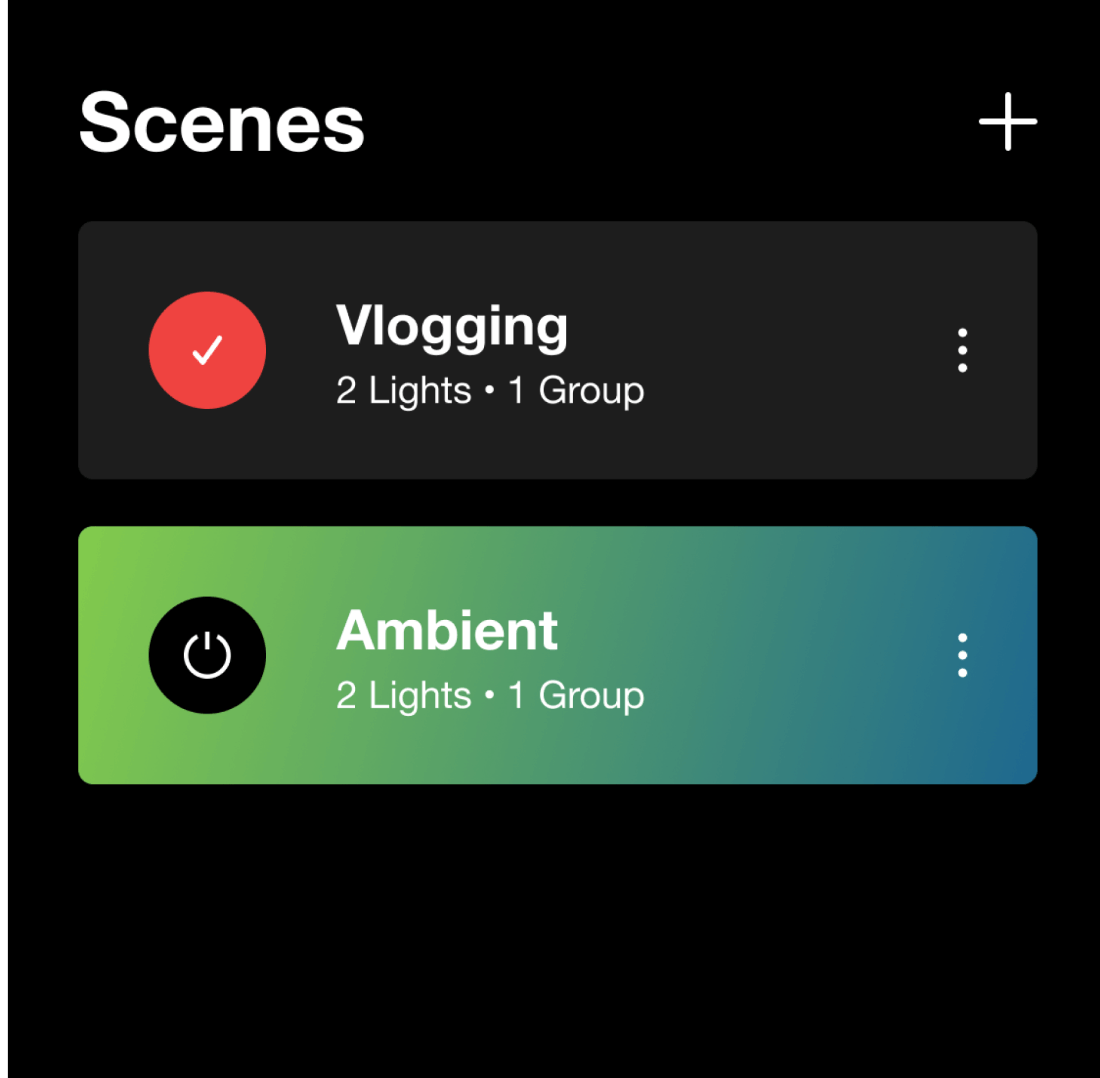 Save time
 with Scenes
Create presets for your must used settings and quickly access to them with a tap.
Watch the video on grouping Slites and creating scenes
In this video Alex will walk you through on how to create groups and how they work. Additionally you'll learn what scenes are how to save them.
Collapsible content
App features

A range of 800 feet / 240 metres (with direct line of sight) or 130 feet / 40 metres indoors
State-of-the-art Bluetooth 5.0, which provides exceptional range and zero latency, so you can make real-time adjustments to your setup
Ability to group and control multiple Slites
Option to save your favorite settings as a 'scene' or 'preset', so you can come back to it!
Select from color wheel, or input specific HEX codes to match any color you want
Use your camera's 'live view' - or an image from your gallery - to reproduce a color using our 'color picker'
Control brightness and saturation from 0%-100%, at 1% increments
Save your custom colors and white balances for future use
Match other lights with green/magenta shift
Experiment with special effects, namely: police car, disco, fire, candle, strobe, paparazzi, faulty globe, TV, lightning, fireworks and neon sign.